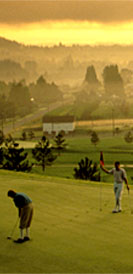 Where would you rather spend your valuable time?


Our Memberships
Our People
Steve Tomchishin
Will Pozzo



We listened
Our success depends on how well we help you grow your business. William J. Rhind & Associates started as an idea to help small and medium sized businesses take advantage of the best banking products offered by the financial industry in Canada. Bill Rhind saw a market segment in need of better service, the small business sector. Our prudent banking philosophy

The values that started the company remain today - focusing on what our clients tell us they need from their bank: security, best rate of return, convenience and customer service. Our prudent philosophy for business banking has served us well as we rarely lose a client. Our commitment to our clients is to continue seeking the best banking products for small businesses.

Your money deserves more interest.






Interest rates versus service charges

Most businesses wrongly focus on lowering their service charges neglecting to negotiate a better interest rate. Compare a no interest, no service charge account to our daily interest chequing account and the choice is obvious. So, for example, on a chequing account with an average balance of $50,000 the service fee is $31.20, but the interest earned is $52.08 per month for an annual gain of $250.60.