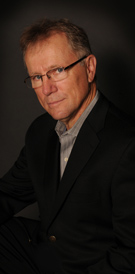 Stephen A. Tomchishin



Our Memberships
Our People
Steve Tomchishin
Will Pozzo



Starts with asking the right questions
Meet Steve Tomchishin

A graduate of the University of Western Ontario with a major in Economics, Steve Tomchishin started his career in 1976 with Royal Trust. While completing his CMA, Steve worked as the manager of the royalty trust department for Guaranty Trust where he met Bill Rhind in 1984.

In 1992, Steve joined Bill Rhind at William J. Rhind & Associates building it to what is it today. Since his early days with the company, Steve has witnessed a lot of change with the business, but the philosophy of adding value to his small business clients remains the same. In 2003, Steve stepped into the role of President where he hopes to continue growing the business and expanding into other cities.








"Small businesses are tired of feeling left out in the cold by the big banks. Our job is to negotiate the most profitable deal for our clients with financial institutions, similar to what treasurers do for large companies. At the end of the day, my goal is to help my clients win by not leaving so much money on the table."

Stephen A. Tomchishin