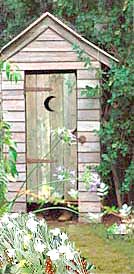 Privacy guaranteed.
We work to protect it as much as your money
William J. Rhind & Associates Ltd. believes that the responsible use of personal and corporate information collected through our website is critical to its business objectives and reputation. As part of our commitment to privacy, we have adopted this Privacy Policy. We also comply with the Canadian Standards Association (CSA) Model Code for the Protection of Personal Information. The extent and type of information we receive from you through our website, depends on your contact with us through our mailboxes, registration processes or help desks on our site.

About Canada's Privacy Legislation To address consumer concerns about privacy, the federal government of Canada has enacted the Personal Information Protection and Electronic Documents Act (PIPEDA)

The PIPEDA, which came into force January 1, 2001, establishes new rules for privacy. The rules recognize the rights of individuals to control the use of their personal information. The rules also impose obligations on organizations to protect personal information in a manner that a reasonable person would consider appropriate in the circumstances. Organizations, including corporations, individuals, associations, partnerships and trade unions, are generally subject to the privacy rules if they collect, use or disclose personal information in the course of a commercial activity.

PIPEDA Effective Date January 1, 2004 The federal government is phasing in the legislation in order to ease the transition for business and to give provincial governments an opportunity to come up with their own privacy legislation. By January 1, 2004, the privacy rights of all Canadians will be protected in one of two ways - by federal legislation or by provincial legislation that is "substantially similar" to the federal legislation. At William J. Rhind & Associates Ltd., we have expanded this protection to cover information gathered from all our clients, whether they are Canadian or not.

Personal Information and Protection Act (PIPA) - Alberta Effective January 1, 2004, the Province of Alberta will require that companies operating within Alberta comply with the requirements of PIPA. Visitors to our help desks and those providing personal and corporate information to William J. Rhind & Associates Ltd. can provide that information with the assurance that William J. Rhind & Associates Ltd. subscribes to the CSA Model Code and with the requirements of PIPA.

Canada Standards Association Model Code for the Protection of Personal Information The PIPEDA is groundbreaking legislation because it establishes Canada as the first country to implement private sector privacy rules based on national standards of the CSA Model Code. Formally launched in 1996, the CSA Model Code contains privacy principles that address the challenges faced by businesses in accommodating the personal information protection concerns of customers and employees and the varying circumstances under which personal information is collected and used for commercial purposes. It is technologically neutral, representing solid core principles that apply equally to paper-based files and electronic commerce.

William J. Rhind & Associates Ltd. Privacy Officer: An organization is responsible for personal information under its control and shall designate an individual or individuals who are accountable for the organization's compliance with the following principles.

Designated contact: Will Pozzo 403-283-1378, or Contact us


Identification of Purposes: The purposes for which personal information is collected shall be identified by the organization at or before the time the information is collected.


Consent: The knowledge and consent of the individual are required for the collection, use, or disclosure of personal information, except where inappropriate. By providing personal and/or corporate information through email or our website, your assent to the proper use of this information is accepted.


Limiting Collection: The collection of personal information shall be limited to that which is necessary for the purposes identified by the organization. Information shall be collected by fair and lawful means.


Limiting Use, Disclosure, and Retention: Personal information shall not be used or disclosed for purposes other than those for which it was collected, except with the consent of the individual or as required by law. Personal information must be retained only as long as necessary for the fulfillment of those purposes.


Accuracy: Personal information shall be as accurate, complete, and up to date as is necessary for the purposes for which it is to be used.


Safeguards: Personal information shall be protected by security safeguards appropriate to the sensitivity of the information.


Openness: An organization shall make readily available to individuals specific information about its policies and practices relating to the management of personal information.


Individual Access: Upon request, an individual shall be informed of the existence, use, and disclosure of his or her personal information and shall be given access to that information. An individual shall be able to challenge the accuracy and completeness of the information and have it amended as appropriate.


Challenging Compliance: An individual shall be able to address a challenge concerning compliance with the above principles to the designated individual or individuals accountable for the organization's compliance.

If you have any concerns regarding our privacy policy, please contact:

Designated contact: Will Pozzo 403-283-1378, or Contact us

For more information on privacy, please contact:

Federal Government of Canada: www.canada.gc.ca
Provincial Government of Alberta: www.gov.ab.ca






Time is money. Use a courier service for deposits and watch the savings add up. Sending an employee to wait in line at the bank costs you money. Assuming an average trip of one hour for 10 deposits per month versus an average cost of a courier of $3 per deposit sent and you will save $1440 annually.